🔋🐱 [All Stainless Stainless Material] Our Cat Automatic Water dispenser Compared to plastic pet drinking fountains, our pet fountain is made of imported total 304 stainless materials that are easier to clean and safer,more durable and no cat acne worries.BPA-free and dishwasher safe, easy to take apart design for through cleaning.No hard-to-reach crevices
🔋🐱 [360°Open Bowl-design Perfect for Multi-pet Families]Our dog fountain water bowl with Open bowl-design holds water even if your power goes out and it's easier to see the water level to add water in time.360°drinking area is specially designed for multiple pets to drink at the same time, perfect for multi-pet families.2L/67oz water capacity,enough for a cat dinking 1 weeks even when the owner is out of travel.
🔋🐱 [Ultra Silent & Clean Water Circulation System]Our Automatic Pet Drinking Fountain with Intelligent Pump With silent pump technology, the cat fountain runs below 16dB which is almost inaudible.automatic dog drinking fountain is equipped with activated carbon filter and pre-filter sponge, the double filtration system filters hair and other debris to remove odors and impurities, providing purified running water for your pet.
🔋🐱 [Encourage Drinking] Our stainless steel cat water fountain with Free-flowing water streams entice pets to drink more and helps prevent urinary and kidney diseases in pets through increased hydration.360° multi-directional streams aerate the water for added oxygen and freshness.Pet needs 1 oz of water per 1 lb they weigh every day, so a 12 lb cat should drink 12 oz of water each day
🔋🐱 [100% Satisfactory Quality & Service] The constant water circulation and high quality stainless-steel construction keep the water clean and fresh for your pet.We provide 360-days money back and 24-monthly guarantee.Please feel free to contact if you have any question.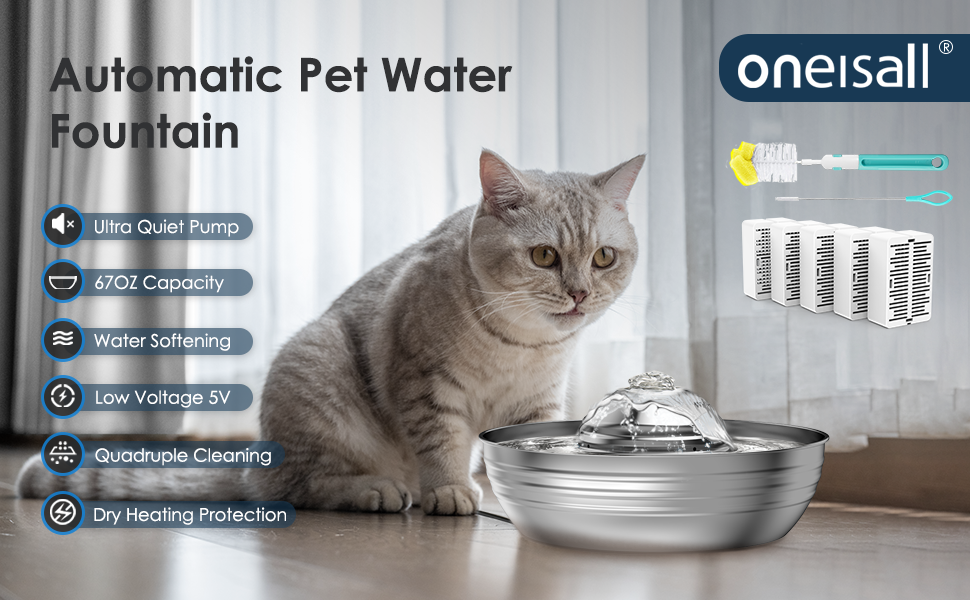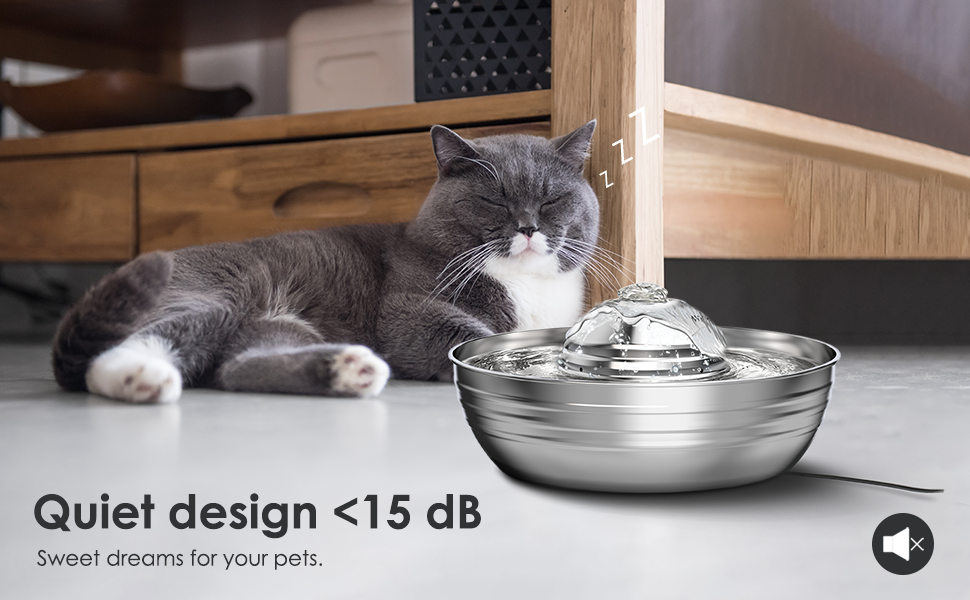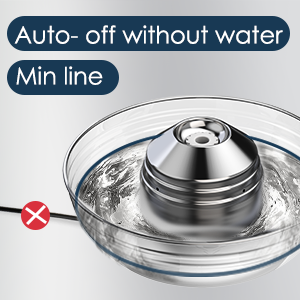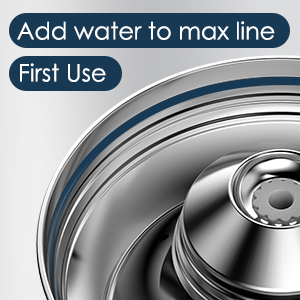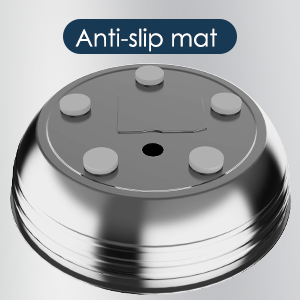 without water will automatically power off

If the water is below the lowest water level, the machine will not work

Add water for the first time, please exceed the maximum water level